Interactive Classroom Observation & Documentation Tool Project
The Interactive Classroom Observation and Documentation Tool Project wrapped up in June 2013. Tools for observing and documenting children's play were piloted within 22 early learning and child care programs across Niagara for four months. After interviewing staff and observing their implementation of the tools, the materials were refined and distributed to early learning and child care professionals within licensed child care programs, kindergarten classrooms and family support programs. 277 early years professionals received training where they gained strategies for using the tools to plan innovative activities for children, design supportive early years environments and communicating effectively with families on how their children's play connects to the expectations within Ontario's Early Year frameworks. In total, 288 sets of the Observation and Documentation Tools were distributed to early learning programs community-wide.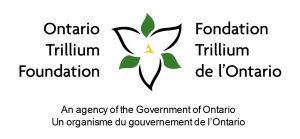 The ECCDC is grateful to the Ontario Trillium Foundation for funding the project; Brock University for leading the research components; and the following agencies for providing guidance via a Project Advisory Committee: Niagara Region Children's Services, ACW, FACS Niagara, AFSSN (now Strive Niagara), YMCA of Niagara, DSBN, Niagara College Child Care, NCDSB, Quality Child Care Niagara, and Niagara Child Care Sector Executive.